I am so f-ing happy it is Friday, you don't even understand how happy I am. Friday is always a good day for me. Closer to the weekend and 2 days with the wife and kids. 2 days not having to hear the constant bitching and moaning of 2 certain people. Ahhhhhhhhhhhhhhhhh
Man, lets get to it, I have got some good shit for you today.
I got home last night and C4 had this Mommy Beater on (aka wife beater) and with his little stocky self he looked to cool, I wish I would have gotten a pic.
Thanks to T for doctoring my nasty armpit rash. I know I am a big puss when it comes to things like this and make them worse than they really are. It's Day #2 and it still feels like my arm is going to fall off. I think I will call the Insurance Company today to make sure the life insurance is in order. Has anyone ever died from an armpit rash? Shit might be the first?
C4 is 13 months old and in the future T will be finished breastfeeding. Not sure when, don't care when, I just know the day will come. So to be a great husband I wanted to throw out some ideas about getting her some new bra's.
Katy Perry's Ice Cream Bra. Who doesn't like ice cream
Lady GagGag's Sparkler Bra. A perfect way to light a fire in your love life
And Madonna's pointer bra. Points even when its not cold.
Last Friday my neighbor Jamaican D asked me to look after and water his veggie garden while he is gone for 2 weeks in Jamaica. I jumped in quicksand because his damn garden isi like something from a movie. It is everywhere and huge. Look at the different kinds of squash and the okra. Pay special attention to the one in the middle, the long, crazy shapped one. Yeah. I know. Nikki, your cucumber pic's got nothing on that big boy right there.
Australian escapes with leg bite after trying to ride a 16-foot crocodile- What dumbass tries to ride a 16 foot croc?
Tiny mushrooms blamed for 400 deaths in China-
I wonder if this has anything to do with Bowser? Mario and Luigi we need you to say China.
Singing, whistling may be unlawful in S.C. town
- Good news is that you can still Whisper.
Mel Gibson
- Shit dude, you are in some TROUBLE. That is all I can say.
Bristol Palin, Levi Johnston say they're engaged
- Really?
I am so happy for them
Who gives a shit if these two are engaged? I don't! Now all we are goiong to hear is Mommy Palins fat mouth and her bizarre comments. Yeah...can't wait.
Baseball Fans
- Who won the All-Star game Tuesday night? Brian McCan! The Braves Catcher. Thats right THE ATLANTA BRAVES catcher did with his 3 run double. And they just picked up Alex Gonzalez. World Series is coming to A-TOWN
Football Season-
There are still spots left in the Blogger Fantasy Football league. Let me know if your interested.
Carl's Jr., Hardee's test market

foot-long

burger-
Sure to be a hit with the ladies.
I think it is suppose to rain alot this weekend, but that is a good thing. It will give me all the time I need to do stuff around the house and let T start next week with a clean slate.
Happy Anniversary to my parents tomorrow. It will be 28 years. Love you guys.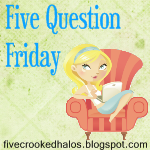 1. Do you collect anything? Yes. I collect hats. Ball caps to be more specific. Visors. Teams. Texas Longhorns, Florida State, Atlanta Falcons and Braves and really just any hats that I like. Our cousin Torre plays baseball in the minor leagues so I have some hats from his teams he has played for. I just love wearing hats.
2. Name 3 celebrities that you find good looking.
Kim Kardashian. Cheryl Burke from Dancing with the Stars.
Tina Fey.
A late scratch and addition, Jillian from The Bachelorette
3. Do you have any scars?
If so, what's the story behind it (them?)? On both shoulders from surgeries. The 2 from my hernia and appendectomy. And the one I am most proud of is the one on the bottom side of the boys from being clipped.
4. What is a food that you like to eat, but others might think it's gross or weird?
I had to ask T because I couldn't think of what I like to eat that is gross. She told me raw potatoes and sucking the heads of crawfish.
5. Have you ever seen a tornado in real life?
Yes one time in Kansas back in the 90's
EVERYONE HAVE A GREAT WEEKEND